Oh, that my head were waters, And my eyes a fountain of tears, That I might weep day and night For the slain of the daughter of my people! Jeremiah 9:1
For the hurt of the daughter of my people I am hurt. I am mourning; Astonishment has taken hold of me. Jeremiah 8:21
Human slavery was by no means abolished in 1863. Nor did it cease in civilized nations, including the United States of America, nearly 150 years ago. It continues to this day, unabated, even within the borders of this American nation.
The trade is not limited to men, women, and children with dark skin, for purposes of forced labor. Modern slavery has taken a more ghastly, dispicable, and nefarious face: the majority of those who are slaves are women and children, who are forced into lives of prostitution. The statistics are horrific:
* A child is trafficked every 30 seconds. – UNICEF
* The average age of entry into commercial sex slavery in the United States is 13 years old. – United States Department of Justice
* Human Trafficking occurs in 161 out of 192 countries. – The United Nations
* Pornography is a 96 billion dollar per year industry. – The Internet Filter Review
* Up to 96% of women in prostitution want to escape but feel they can't. – United Labor Organization
* Human Trafficking is a 32 billion dollar per year industry. – The United Nations
* In some countries it is estimated that 70% of men purchase sex. – Victor Malarek; The Johns
* Over 27 million people are enslaved around the world. This is more than double the number of Africans enslaved during the Trans-Atlantic slave trade. – Kevin Bales; Free the Slaves
(Source: "The Cold Facts of Modern Slavery" http://nefariousdocumentary.com/learn-more/)
This slave industry is global, but most of the victims are brought here — that's right, to the United States of America — to be exploited. Exploited by whom? According to statistics, more than 80% of the buyers of slaves for purposes of prostitution are American businessmen. Europe is also a major destination for victims of human trafficking. That is unspeakably disgusting.
Although forced labor is a part of global human trafficking, the greater majority is that of forced prostitution. How sick! We gasp at how 200 years ago, Africans were sold and bought, and treated most degrading manner, to be subjected to forced labor all their lives. We wonder at how our ancestors, not even a full 2 centuries ago, could be so brutal to another human being.
But now, there are even more slaves today than there ever were in history at any one time. It is not the need for labor and hired hands that is fueling this multi-million dollar industry. The majority of slaves are being obtained and sold, not for the purpose of picking cotton or harvesting sugar cane, but for the purpose of gratifying the carnivorous appetite of a man who feels like being a pervert that day.
This problem is in no way far removed from even middle-class citizens. We are continually bombarded with immoral propaganda, on purpose. Even the shopping isles and grocery store tabloids shamelessly display the very things which fuel human trafficking. Sexual gluttony is not just inappropriate; it is costing millions of women and children, almost none of whom chose this kind of life, their lives and souls. And every single person who patronizes the businesses that promote this kind of behavior — either through viewing porn, clicking in internet adds, subscribing to slimy magazines, or anything else — bears the burden of responsibility for these people.
And the LORD said, "Because the outcry against Sodom and Gomorrah is great, and because their sin is very grave, I will go down now and see whether they have done altogether according to the outcry against it that has come to Me; and if not, I will know." Genesis 18:20-21
God hears the cry of those who are oppressed, and He executes righteousness and justice on their behalf (Psalm 103:6). God does not take that cry lightly, and neither should we. When He comes to visit, He should find out that the hands of His people are clean of this great iniquity, and are standing on the side of justice, ready to move at His word.
Behold, the LORD's hand is not shortened, That it cannot save;  Nor His ear heavy,  That it cannot hear.
But your iniquities have separated you from your God; And your sins have hidden His face from you,
So that He will not hear. For your hands are defiled with blood, And your fingers with iniquity; Your lips have spoken lies, Your tongue has muttered perversity. No one calls for justice, Nor does any plead for truth. Isaiah 59:1-4
Why does not God move? Why does God not powerfully intervene in this situation, and turn this whole wicked industry to dust? Because no one calls for justice. We don't care, and our hands are just as defiled with sin as our neighbor's. If there was zero perversion in "Christian" circles in this country, I am confident that a lot of wicked causes and businesses and industry would go bankrupt. After all, don't professing, church-going Christians make up the majority of people in this country?
There are some very, practical steps that we can take to squash this squalid traffic in this country, and hopefully, worldwide. There are a number of excellent Christian organizations that you can partner with, and help the cause of liberty, but the two groups I would like to highlight are Pearl Alliance, led by John and Lisa Bevere of Messenger International Ministries, and Exodus Cry, a ministry led by the International House of Prayer, based in Kansas City. Both organizations raise awareness about the truth of human trafficking, and they work to rescue those caught in it. What is great about the Exodus Cry ministry, is that they understand the indispensable importance of prayer in this fight against slavery; hence they do not only appeal to men, but to God, and angels and demons move in the spiritual realm, "For we do not wrestle against flesh and blood, but against principalities, against powers, against the rulers of the darkness of this age, against spiritual hosts of wickedness in the heavenly places" (Ephesians 6:12).
Below are two video clips by these anti-human trafficking ministries. If you possibly can, share these videos with others, and get the word out about this cause.
Exodus Cry: The Mission Briefing
Exodus Cry: The Mission Briefing from Exodus Cry on Vimeo
The A21 Campaign: Maria's Story

OK, well it is not exactly a post. Check out my blog Herculean Reflections:
http://herkyreflects.blogspot.com/2010/10/revival-is-coming-and-so-is-opposition.html
On Tuesday the radio talk-show host Glenn Beck discussed on his daily program the stunning results of a recent poll (the first national survey of its kind) testing the knowledge of American adults of their knowledge of the American Revolution and its principles.
From the American Revolution Center, which conducted the survey:
The survey questions addressed issues related to the Revolutionary documents, people, and events, and also asked attitudinal questions about the respondents' perception of the importance of understanding the Revolutionary history and the institutions that were established to preserve our freedoms and liberties. The survey results highlight the importance of, interest in, and lack of understanding of our Founding.
The specifics of the poll, and their results, can be viewed by viewing the PDF file available from the American Revolution Center's website, here.
The average score was 44%, and nearly 83% of those surveyed failed to get a passing grade, meaning that they failed to get more than 16 questions correct on a 27-question exam.
The survey showed that by far, the majority of what Americans know about the Revolution and its principles comes from what they were taught in the school system. That statistic alone should account for the rest of the results of the survey. Hence the question posed in the title of this post: Why are we so surprised? Why are we so surprised that
Sixty percent of Americans could correctly identify the number of children in reality-TV show couple Jon and Gosselin's household (eight), but did not know the century in which the American Revolution took place.
What?! Is 1776 such a hard date to remember? Or is this the result of a confusion over which century the 1700s were? (It was the 18th, and not the 17th century.)
Many more Americans knew that entertainer Michael Jackson sang "Beat It" and "Billie Jean" than knew that the Bill of Rights is part of the United States Constitution.
The survey also showed that the second most popular source of information concerning the Revolution, its leading figures, and its principles (again, this statistic is not a surprise), comes from books written on the subject. That can be good. However, given the kinds of books that are the most popular these days on the subject of the American Revolution and the Founders, that can also be bad. If one examines the kinds of books that are most popular today on the Revolution and on the Founders, books written by popular authors, it is pretty clear that these books, in general, tend to (A) market their works to popular audiences, and (B) add to/reinforce what the reader most likely was taught in school (not surprising, since most of these popular authors are professors at public universities and colleges).


Read the rest of this entry »
At long last, The Foundation Forum has moved to its own domain, and my old blog Meet the Founding Fathers has moved with it. (Thank you, Mrs. M!) It should not be too long before I get blogging again; there is still so much to write about, and so many post series I have to be updated.
If you are stopping by, and have taken the time to read this post, please leave your comment and tell me what you think of the blog as it is, and its appearance. The way it stands is by no means complete; I think the font should be fixed and the template spruced up a little. There are widgets to be cleaned up and put in the sidebars, and so forth. And then of course, are posts. I will get to writing them — I promise!
In the meantime, I hope you enjoy what is already here. Again, comments are welcome.
H. M.
I periodically get emails from David Barton's group Wallbuilders, and this morning I was pleasantly surprised to find such an email in my inbox.
It concerns a state representative from Oklahoma named Sarah Kern. Probably never heard of her on the "fair-and-balanced" Fox News Channel. If you did, it probably wasn't very positive (or extensive) coverage. Well, she recently drew up the "Oklahoma Citizens' Proclamation of Morality," which is also in national form, and can be signed by Americans everywhere.
I am encouraged to see this proclamation. I am heartened by the fact that someone in a place of public trust is openly recognizing that private moral conduct is essential to the survival of our nation. I am heartened that there is a growing realization amongst our Christian brethren in this country that repentance, and not legislation and lawsuits, is what is needed in this country. I am hopeful that more and more of us will become truly convicted, not only where the sins of abortion, sodomy, and others are concerned, but with the general permissiveness of evil that has pervaded our churches. May we repent of our disrespect for God and His law, and may we who teach righteousness to others, exhort ourselves also (Romans 2).
Here is the proclamation in full, taken from Kern's website:


Read the rest of this entry »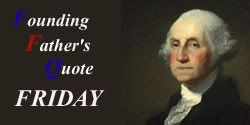 To hear so many public figures, or even ordinary people who publicly sound their opinions, say it, many might answer "yes" to the above question. So many people, on all sides of any issue, see so many wrongs in a country, including ours, that need to be corrected. It seems to be the fashion these days, indeed, the fashion throughout the ages, to seek solution to moral and social ills in reason and in legislation. We humans tend to look to the source of power for the righting of wrongs; usually, that source of power, intended for the preservation of truth and justice (when Superman is not available, of course), is the government. We go to the halls of legislation and law enforcement to right social and moral wrongs. In doing so continually, we are demonstrating the great confusion we have over (1) the purpose and capability of government and (2) the cause of moral and social problems.
I have discussed these two issues extensively on this blog, so I will not go into these issues presently. Instead, I will focus on answering the original question: "Can legislation and reason change America's moral climate?"
I choose to answer this question, by presenting to my readers a parable, in the form of a dream that Benjamin Rush had in September of 1808, which he related in a letter to his good friend John Adams in that same month. Benjamin Rush was deeply concerned about the effects of alcoholism on the American populace, especially after observing how one of his patients had abused it. This moral pestilence troubled him deeply, and followed him into his sleep. Hence the dream:
After having recently observed the fatal effects of intemperance in the use of ardent spirits in one of my patients, and reflecting afterwards upon the incalculable evils they are spreading through our country, I went to bed a few evenings ago at my usual hour, and during the night I dreamed that I had been elected President of the United States [may I insert here, that Dr. Rush was a very humble man?*]. At first I objected to accepting of the high and honorable station [See? What did I tell you?], but upon recollecting that it would give me an opportunity of exercising my long-cherished hostility to ardent spirits by putting an end to their general use in our country, I consented to accept the appointment and repaired to the city of Washington where I entered upon the duties with spirit and zeal.

The secretaries brought me a number of letters and reports. I laid them upon a table and told them I would do no business until I got a law passed by Congress to prohibit not only the importation and distilling but the consumption of ardent spirits in the United States and counties in which spirits were consumed in the greatest quantities. Petitions flowed in upon me from all quarters to advise Congress to repeal the law, but I refused to comply with them.

One day sitting alone in my council chamber, a venerable but plain-looking man was introduced to me by one of my servants. I offered him a chair and delicately asked him what his business was with me. "I have taken the liberty," said he, "Mr. President, to call upon you to remonstrate with you against the law for prohibiting the importation, manufactory, and consumption of ardent spirits. He said the law was well enough for a month or two, during which time all the drunken men had become sober, but, protracted as it was for nearly a year, it did such violence to the physical and commercial habits of our citizens that it had not and could not be carried into general effect; that many of the persons who had conformed to it had been sick form drinking nothing but cold water; that the plow and the wagon stood still from the want of that strength in the men which they formerly derived from their morning dram; that the stage drivers and coachmen everywhere fell from their seats from the same cause; that the clergy in many places were unable to preach and the lawyers to plead from the want of a little grog to moisten and oil their organs of speech; that women everywhere became unusually peevish and quarrelsome from a relaxation of their nerves brought on by the want of a little brandy in their tea; and that all the West India merchants, distillers, and tavern-keepers in the country were in an uproar; and that unless the water and small beer law were instantly repealed, we should soon have our country filled with hospitals and our jails with bankrupts."

"Hold, sir," said I. "You don't know the people of the United States as well as I do; they will submit to the empire of Reason, and Reason will soon reconcile them to the restrictions and privations of the law for sobering and moralizing our citizens."


Read the rest of this entry »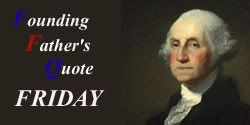 Allow me to relieve my fellow bloggers and loyal readers: no, I have not yet been deported for sedition, thankfully. I am quite alive and well. A bit under the weather, and certainly very much preoccupied with an increased number of projects, but well. I would like to heartily thank those who have kept up the Founding Father's Quote Friday meme in my protracted absense. My apologies that I have not kept up on your posts.
But I here now intend to resume said meme, starting today. Again, anyone willing to participate may. Here are the rules.
Because I am getting a late start in this meme, I am not going to put out a full-blown post here, just some weighty words from John Adams:
Posterity! you will never know how much it cost the present generation to preserve your freedom! I hope you will make a good use of it. If you do not, I shall repent in Heaven that I ever took half the pains to preserve it.
Letter to Abigail Adams, 26 April, 1777

SOURCE: Letters of John Adams, Addressed to His Wife (ed. by Charles Francis Adams), volume 1, page 218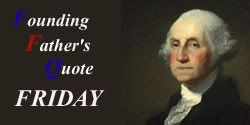 After an absence from this blog, and from my own meme "Founding Father's Quote Friday," I now resume my pen typewriter. I also apologize (do I do that more than I blog, I wonder?) to my readers and to FFQF participants. My absence was the result of necessity.
Today, we pose the question "Does one size fit all?" Meaning, "Is one form of government appropriate to all kinds of peoples, nations, societies, cultures, and so forth?" It seems ridiculous at first to think so, because all people are different; but it seems that it is viewed as unpatriotic these days to say that the United States Constitution, or 'democracy,' is not going to work for all people.
Let's see what Founder Alexander Hamilton had to say about this:
… I hold, with Montesquieu, that a government must be fitted to a nation as much as a coat to and individual; and consequently, what may be good at Philadelphia [the unofficial United States capitol at the time], may be bad at Paris, and ridiculous at Petersburg [then capitol of Russia].
To Marquis de Lafayette, January 6th, 1801
We are told that all people have an inner desire for freedom (which is true), and that therefore all people should experience political freedom no matter what their beliefs, culture, or moral standards.
While this is a nice sentiment, and one would naturally hope that this could be realized, it is a sad impossibility. Only those who are capable of governing themselves in such a way that is consistent with the order, peace, and protection of society, can sustain any form of popular government.
I will no doubt be accused of bigotry by saying this, but it is truth nonetheless. Only the moral standards of God, who created man, are fit to govern man sufficiently and properly. God has made it clear that His word has been revealed to us in the form of the Holy Scriptures. If you have any doubts about this, I would suggest that you research the facts, internal and external. Some of the greatest internal evidences that have convinced me personally of the Scriptures' superhuman origin are the scientific and medical facts which were hidden within the passages of the Bible, some of which have been discovered only during this past century. Ray Comfort has listed these facts in his book Scientific Facts in the Bible, available at Amazon.com. Another evidence is the Bible codes. Good reads on this subject include Dr. Chuck Missler's The Cosmic Codes, and W. E. Filmer's book God Counts. There are many other evidences of the Bible's accuracy and supernatural origin, but these two categories of evidence are totally mind-blowing.
Free government has worked in America as long as America has respected and observed those standards. When she departed, she departed from her origins of civic freedom as well. Now, we need politicians to look out for us, and protect us from ourselves. Such is the price a nation pays for deserting its own good by deserting God's law.
An important message from Jonathan Cahn of Hope of the World Ministries, on Sid Roth's radio broadcast, concerning the events and historical perspective of September 11.
You can listen to the interview here:
http://www.sidroth.org/site/News2?page=NewsArticle&id=5434&news_iv_ctrl=0&abbr=rad_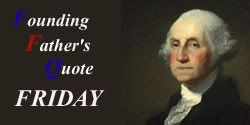 If there is one thing America could use now, it's an attitude of gratitude. Maybe a major factor in America's straying is the thinking that we have entertained for several decades, is that we made ourselves great, and that therefore, America's destiny and purpose was ours to carve. Contrary to what our humanist history books would have us believe, America is not a monument to man's potential. It is a monument to the Gospel.
Generations of Christian martyrs fought with the world, stood firm under fire, and preserved the Scriptures with their blood, so that their descendants could live in this land in freedom, could spread the Gospel to the most distant corners of the earth, and shelter countless immigrants on our shores.
No nation has ever seen success without God's help, and the nation that refuses to acknowledge that, and to respond with humility and gratitude has always been humbled.
No people can be bound to acknowledge and adore the Invisible Hand which conducts the affairs of men more than those of the United States. Every step by which they have advanced to the character of an independent nation seems to have been distinguished by some token of providential agency; and in the important revolution just accomplished in the system of their united government the tranquil deliberations and voluntary consent of so many distinct communities from which the event has resulted can not be compared with the means by which most governments have been established without some return of pious gratitude, along with an humble anticipation of the future blessings which the past seem to presage. These reflections, arising out of the present crisis, have forced themselves too strongly on my mind to be suppressed.

President George Washington, First Inaugural Address, April 30, 1789