FFQF: The Bible in Schools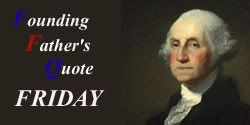 In a day and age when our society embraces moral relativism and religious relativism, in a day and age when these demented philosophies have produced more major problems than we seem to be able to grapple with, and in a day and age that refuses to turn to God in the midst of escalating licentiousness and decadence, the words of our wise forefathers need so much to be considered and applied.
It is now several months since I promised to give you my reasons for preferring the Bible as a schoolbook to all other compositions. Before I state my arguments, I shall assume the five following propositions:
1 . That Christianity is the only true and perfect religion; and that in proportion as mankind adopt its principles and obey its precepts they will be wise and happy.
2. That a better knowledge of this religion is to be acquired by reading the Bible than in any other way.
…
Every just principle that is to be found in the writings of Voltaire is borrowed from the Bible; and the morality of Deists, which has been so much admired and praised where it has existed, has been, I believe, in most cases, the effect of habits produced by early instruction in the principles of Christianity.

Benjamin Rush, A Defense of the Use of the Bible in Public Schools
Why then, if these books for children must be retained, as they will be, should not the Bible regain the place it once held as a school book? Its morals are pure, its examples captivating and noble. The reverence for the sacred book that is thus early impressed lasts long; and probably, if not impressed in infancy, never takes firm hold of the mind.

Fisher Ames, Essay on School Books (1801)
Why may not the Bible, and especially the New Testament, without note or comment, be read and taught as a divine revelation in the college — its general precepts expounded, its evidences explained, and its glorious principles of morality inculcated? What is there to prevent a work, not sectarian, upon the general evidences of Christianity, from being read and taught in the college by lay-teachers? … Where can the purest principles of morality be learned so clearly or so perfectly as from the New Testament? Where are benevolence, the love of truth, sobriety, industry, so powerfully and irresistibly inculcated as in the sacred volume?

Chief-Justice Joseph Story, Opinion of the United States Supreme Court in the case Vidal v. Girard's Executors (1844)
12 comments on "
FFQF: The Bible in Schools

"
Leave a Reply